The Zune Lotoo survival shovel uses different attachments that screw onto the shovel to give it essentially and endless amount of usage while camping, hiking, while stranded in the wilderness, for military usage, or even just out in the backyard. With 12 different attachments, it gives the tool more uses such as an emergency whistle, a magnesium rod fire starter, a window breaker, a camera bracket (tripod), a wire clamp, a hunting spear, and plenty more.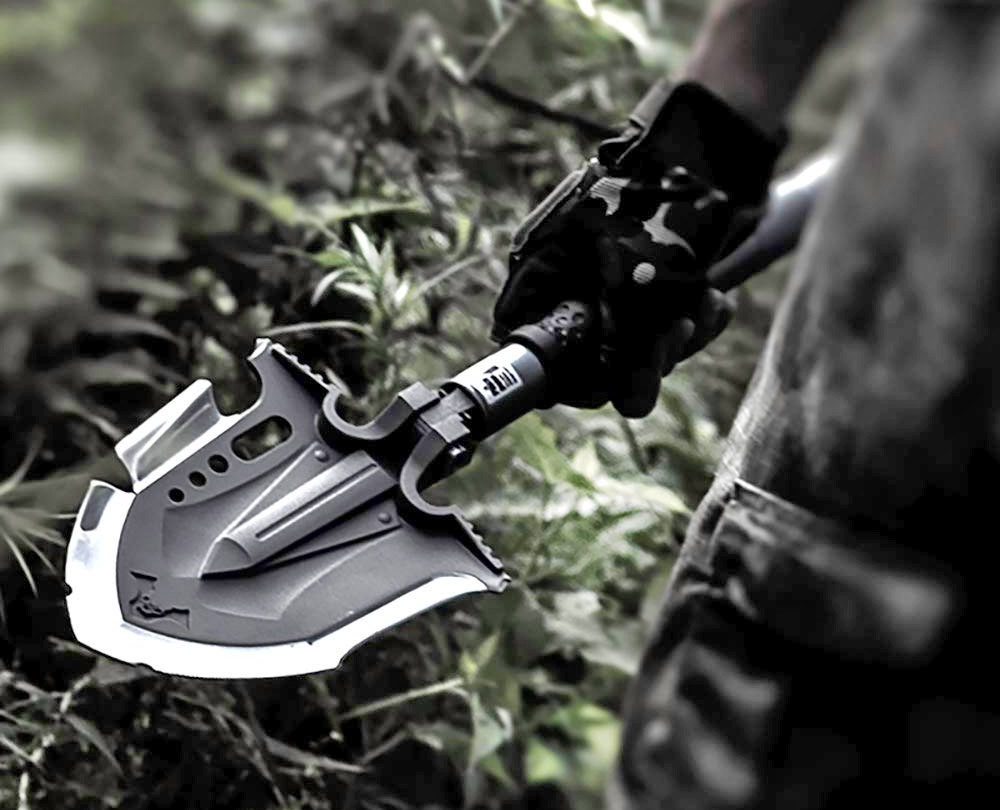 The main part of the ultimate survival tool is the shovel head, which you can position into any angle for different uses such as shoveling, digging, prying, bracing, etc… The Edge of the shovel also has a long and extremely sharp blade that can be used for chopping, cutting, and use it as a pick-axe.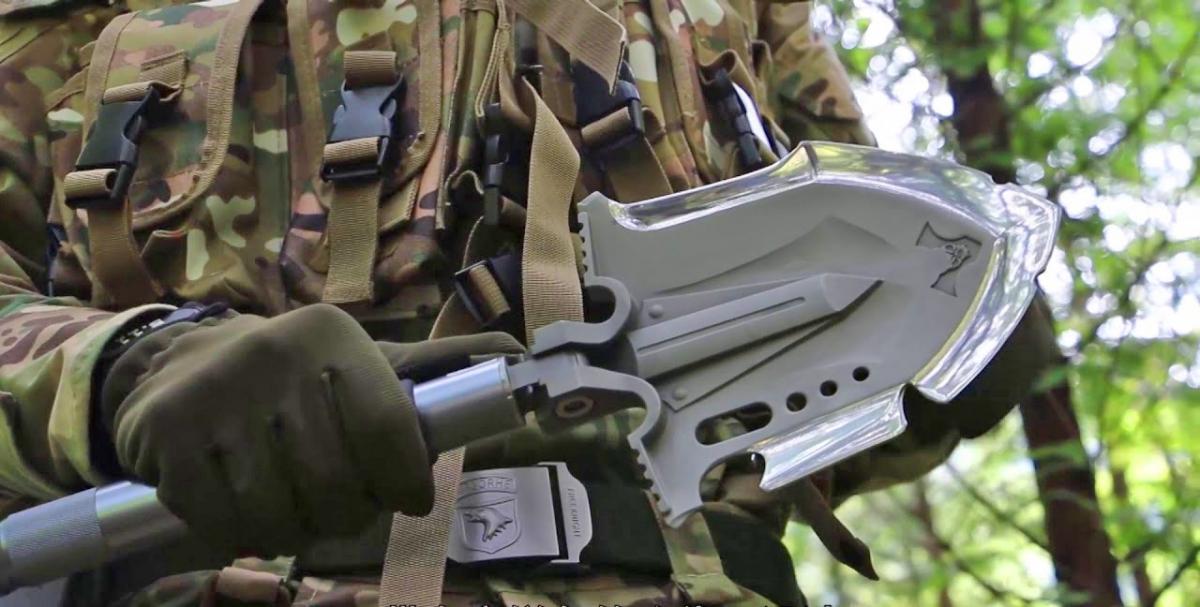 The ultimate survival tool shovel is made using high quality solid carbon steel that's made from an all in one mould that's heat-treated for extreme strength. The handle of the tool is then covered with 2 anti-skid sleeves for incredible hand-grip technology.
FAQ FOR Zune Lotoo Survival Shovel
Q:Why so expensive?
Over 60 procedures and take near 3 months to make it a real good and useful tool. We do pay a lot , but we promise to provide the top quality and service for you . When you get it , you will find our product advantage.
Q:What is the differences between Zunelotoo and other multifulctional folding survival shovels?
The main difference is we are using different tech to make the shovel. it makes the shovel last much longer than others on the market. Besides, We only make the real useful fucntions base on a real good quality tool . That is also the answer why we do not add compass on the shovel.
Q:Why your shovel is a bit heavy but not light like other EDC tool?
Actually, We tried a lot times and did a lot test before we release our shovels. If the weight is too light, you can not really cut thing and dig things easily. It will be curve/ bend easily. We have a make it a bit heavier than others if we want to make it a real useful tool.
Q:Why we have to sharp the knife ourself?
For the shipping problem and policy, we can not make the tools very sharp for pulich safety, so you have to sharp it yourself.We are really very sorry about this, we would like to try our best to help on this.
A shift key on the head of the shovel will allow you to fold the shovel completely flat, or position it into any angle for whatever you need to use it for. Just press the button, push the shovel head into position, and let go of the button to lock the shovel head into place. You can position the shovel to stand on it for prying something up, at 90 degree angle for optimal digging, or completely flat for shoveling.